Stainless steel does not contain lead and does not release any lead into drinking water. Therefore, stainless steel is recommended as a safe material for drinking water valves by all countries.
In addition, the material has the following advantages.
Kitchen sink mixer taps made of stainless/premium steel, with a mechanically polished surface, ensure a lasting superb, elegant look, thus embodying the feature 'premium'.
The surface goes ideally with both the stainless steel kitchen sink and the ceramic sink. Hence the stainless steel valves accommodate every taste when it comes to kitchen equipment.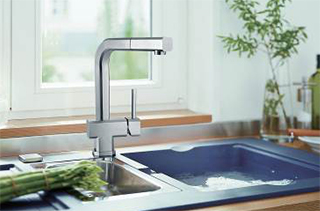 Stainless steel in particular means 'precious', i.e. stainless, and in fact, this condition will last forever. Neither the outer surface nor the interior of the valves will get rusty.
Especially the green rust on the hidden inner surface of other material valves impairs water quality and adversely affects people's health.
In line with the high priority of hygiene and health, stainless steel valves are strongly recommended for use in kindergartens, school kitchens, hospitals, retirement homes etc.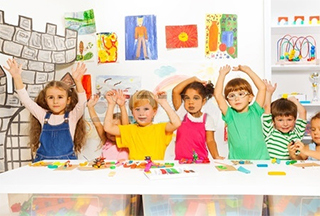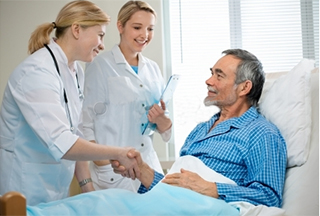 Stainless steel is resistant to corrosion caused by common household foods such as e.g. vinegar, salt, vegetables, fruit etc. The material is suitable for use between -196 degrees C and 540 degrees C.
Due to their durability and the high material value, used stainless steel kitchen sink mixer taps can be sold for recycling purposes. In this way, you will save money and contribute to the preservation of the environment.
Because of rust formation and the release of lead into drinking water, many brass tap manufacturers advise not to use the first half litre of water for drinking that is taken from the water tap in the morning.
The longer the brass valves have been in use, the larger the quantity of water unsuitable for drinking per day.
Stainless steel valves will allow you to use the water for drinking without restrictions. By using stainless steel kitchen sink mixer taps, you will save substantial amounts of water over the years.
Up to 30% of water can be saved by using the water-saving body type and cartridge as well as water-saving aerator.
Due to their purely mechanical production processes and higher hardness level, stainless steel valves can be cleaned and maintained more easily.
Microfibre cloth, soft sponges and cleaning agent suitable for stainless steel are commercially available, and using these is adequate to preserve the precious look.