Functionality
Functionality is important. We only use components that come with DVGW, KTW and LGA certificates. The below cross section provides insight into a water tap.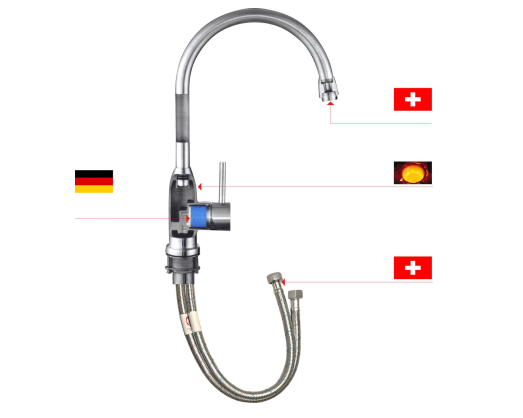 Designed in Sweden and Denmark (subject to variant)

Ceramic cartridge made in Germany (subject to variant)
Hoses, aerators, well-known Swiss brand (subject to variant)
Stainless steel body made at 1,600 degrees C.
DVGW (German Technical and Scientific Association for Gas and Water), LGA-tested, KTW-A (Guideline for the Hygienic Assessment of Organic Materials in Contact with Drinking Water) approvals.